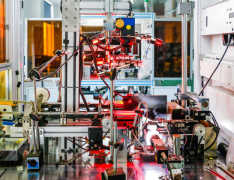 We are a leader of manufacturer and exporter for International standard plugs inserts, wires, power cables, sockets, adaptors, cable reels , Precision metal spare parts and all kinds if plug insert crimping machines and cable production machines.

Our company located in Ningbo port of east-China, one and half hours to Hangzhou and three hours to Shanghai by freeway, 850 workers are in our company.

We have got safety approval of UL in USA, CSA for Canada CCC for China, IRAM for Argentina, SAA for Astralian markets, BSI for UK for European markets, we have such approvals: VDE, KEMA, S, N, D, OVE, CEBEC, IMQ, NF, FI.

UL Series: SPT SJT SO SJ SJO ST SVT HPN SJTO SJTW SRDT DRY VDE Series: H03VV-F H05VV-F H05RR-F H05RNF-F H07RN-F H03RT-F

As a ISO 9002 certified company, we try to give our customers best quality, best service and best prices.